[MUSIC: Maggie's Farm]
CHUCK: It was Dylan's declaration of independence.
[MUSIC: Maggie's Farm]
CHUCK: More than anything, it was this loud and distorted guitar played by Mike Bloomfield of the Paul Butterfield Blues Band that disturbed a lot of spectators this Sunday night. Newport Folk Festival founder George Wein remembers their reaction.
WEIN: People were shocked. And some of the sound pros would say, after the fact, that people applauded Dylan, and the sound. But in reality, if people were clapping, you couldn't hear them because they would be erased by the boos for the music that was going on. People were really upset.
CHUCK: I contacted George Wein in his New York apartment to talk about this festival from a long time ago and ask him what it was about. George Wein says you have to understand what Bob Dylan meant for the folk music scene at the time.
WEIN: Dylan was an idol at our folk festival: "Blowing in the wind" and all these wonderful songs he wrote. He was part of the festival. If there were three figureheads, he was one of the figureheads. Pete Seeger, Joan Baez, Pierre, Paul and Marie. I mean, they were the ones who established one of the great musical events in history.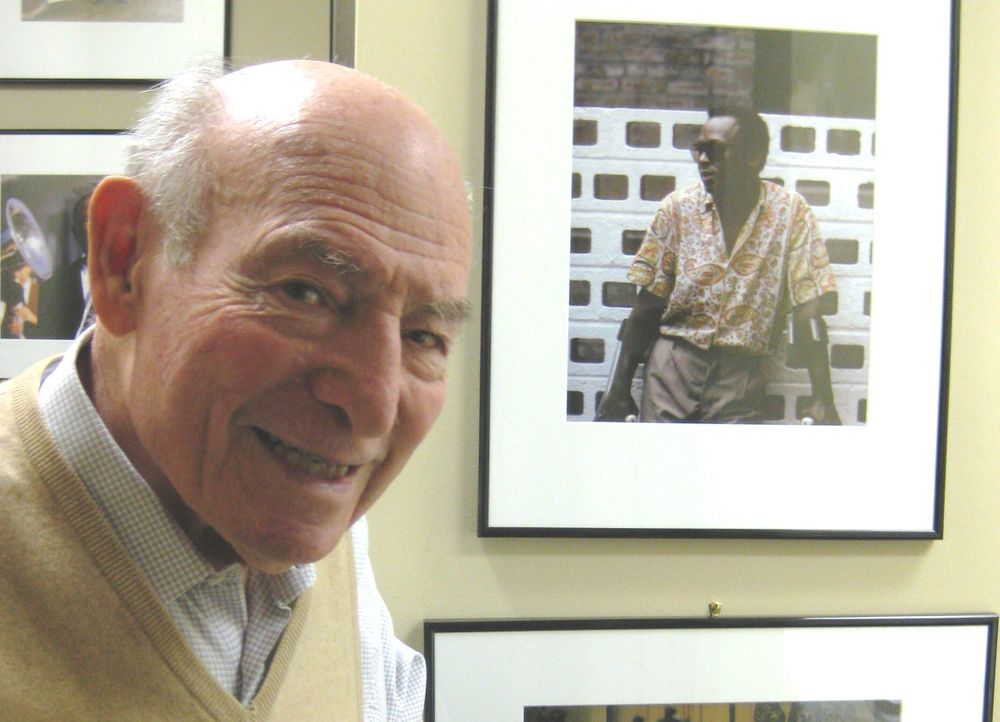 CHUCK: And history was remade the night Dylan went electric, history and myth. What about the story that Pete Seeger grabbed an ax and took it upon himself to cut the sonic cables to end the sonic profanity? This is not the case, says George Wein.
WEIN: I don't know where it started. It was all jive. Pete was in a car a few hundred yards from the scene. And I went back to see Pete, he said, "George, can you do something about that sound?" I say, "It's too late Pete. There is nothing we can do.
CHUCK: It was Sunday night the last night of the festival, but there had already been tensions throughout this 1965 festival. I especially wanted to get George Wein's point of view on a famous brawl that took place on Saturday. between Albert Grossman, who led Paul Butterfield's blues group, and Alan Lomax, folklorist, musicologist and main architect of folk revival. Lomax had made derogatory remarks on stage about Butterfield's group and Grossman was not happy.
WEIN: Well, they got on stage and Grossman challenged him, "How can you say that? "The next thing I know, I wasn't there. I heard everything. They were rolling two big guys on the floor, two older guys, you know, middle aged guys, rolling around on the floor beating and swearing at each other and yelling at each other. We had to break up. I was not there. Like I say people around must have broken it. You mentioned tensions. It was tense.
CHUCK: In the end, it was this recurring tension between the old and the new, and the old always betrays. George Wein, now almost 90, looks nostalgic when he remembers that night in July 1965 when Bob Dylan stepped off the stage after his electric set and was invited back to play something acoustic. for the faithful who wanted to get their idol back. . He did. But the tide had already turned.
WEIN: Bobby came out and I said Bobby, you gotta go back and sing an acoustic song. He said I didn't have a guitar. I turned around. Did I say someone has a guitar for Dylan? And like at the Folk Festival, 20 guitars flew away. So Bobby took a guitar and went back to it and I think he sang It's All Over Now Baby Blue. But that's basically the story. He stepped off the stage and folk music was never the same again. Now the folk festival was never the same.
This story originally aired in July 2015.